GRASS FED VS. GRAIN FED
And the winner is !
HAPPY COWS
We Nurture them so they nourish you. "You are what you eat" applies to cows too. Our grassy pastures in The Gold Country provide an abundance of nutrients for our cattle to live a healthy and happy life. No feed lots and no fertilizers, just clean grazing.
PROTEIN POWERHOUSE
So what makes Grass Fed beef a much healthier choice than it's Conventional Grain fed counterpart? Well, for starters.. . what cows eat can significantly affect the nutrient composition of the protein that's on your plate. Grass fed Beef is more nutritious, its leaner, higher in protein, has less calories and is much higher in Omega 3s. Grass Fed Beef is loaded with B12, B3, and B6. Its also rich in highly bioavailable iron, selenium and zinc. In Fact, Grass Fed Beef contains almost every nutrient you need to survive.
CONVENTIONAL IS NOT NATURAL
Grain Fed and finished beef isn't natural. Cows are ruminant animals, they were not designed to eat grain, soy and corn. This causes severe health problems which leads to antibiotics. Further, Cattle raised in feed lots have a huge risk of disease and bacteria, again antibiotics. Grain, Soy and Corn that is fed to conventional cattle are grown using pesticides and fertilizers. Not good for your body, remember that part about "you are what you eat"? Well, you are what they eat too!
FEEL GOOD
When you eat Grass Fed Beef, you can feel good that your dinner is not contributing to the depletion of our planet. 33 percent of all agriculture world wide is used solely for conventional livestock feed production. That's staggering and its draining our planet of its biodiversity.
WHAT YOU SEE IS WHAT YOU GET
When looking at grain fed and grass feed beef, the fat in the grain fed steak looks white, while the fat on the grass fed steak has a rich yellow shade. That's because of the nutrient, Beta Carotin. Beta Carotin is an antioxidant and is found in higher concentrations in grass fed beef. Beta Carotin naturally changes the pigment of food. For example this is what gives carrots their orange color. The more yellow the fat, the healthier your beef!
LETS TALK TASTE
If your reading this, you probably love a big juicy steak! We all know that fat is flavor. While fat does provide a lot of the steaks flavor and texture, more fat doesn't necessarily equate to better tasting steak. Steak doesn't need copious amounts of fat. If anything, too much fat hinders the steaks texture, making it difficult to eat. Instead, focus on the yummy fat. This is what grass fed beef provides over grain fed beef. Grass fed beef offers fat that is rich in flavor, this is because of the nutrients found in the fat, resulting in a cleaner and beefier taste.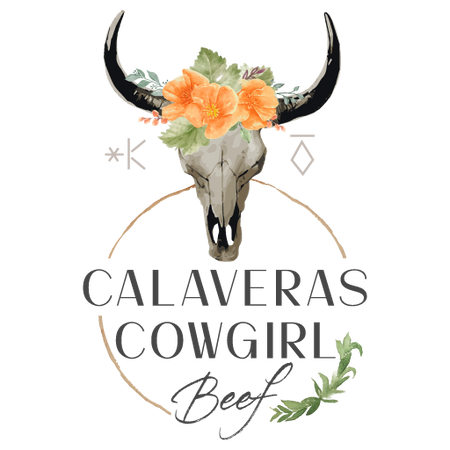 Follow us