Amanda & TJ
From two worlds, a politician and a Pennsylvania transplant came together and settled in Angels Camp in 2014 on a joint venture to uphold a family tradition. Amanda was originally from Calaveras County. Both had enjoyed their visits to Calaveras enough to permanently root their lives to the countryside.
In 2016, Amanda and her husband TJ took over the ranch from her uncle. "We decided to invest in the family tradition – to keep it alive," TJ said.
Amanda's family ranched for over 40 years.  So it was only right that she was exposed to the lifestyle from a young age -- helping her Uncle Tim, the owner of a 36-year Calaveras ranch, with different tasks and duties around the farm – learning more and more as she grew older.  As an adult, it only felt natural to continue ranching and bring agriculture in Calaveras County to the next generation.  Her passion is to continue with ranching and change the way people see food and the land. In her time in Calaveras, Amanda pursued a local political career and has no trouble mixing her passion for the ranch with her passion for making a difference. She likes to stress how important it is to have pure and local commodities in her community.
When TJ isn't traveling for his job, he fills the role of fixing everything Amanda breaks on the ranch. TJ is able to speak to the cows or honk the horn on his truck and bring them all home; he's the cow caller and the repair man on the ranch. You won't see him on a horse, but you can catch him zipping around on the ATV fixing fences and tracking lost calves. 
Marci & River
Newlyweds Marci and River fell for each other over their love of horses. Chef and Restauranteur, River introduced Marci to the Cowboy life and wooed her with his cooking skills, trucks, and trailers. 
Marci a long-time foodie, obsessed with nutrition and well-being brings her passion, creativity, and strong work ethic to CCB. She spent her career working internationally in the Beauty and Fashion industry, as well as owning salons in Sacramento for over 25 years.  
River, owner of Grounds and Firewood restaurants in the charming village of Murphys has a strong desire to serve farm to table in the center of the plate. His commitment to taste and quality is unwavering. If you've been wine tasting in Calaveras County – you probably ate at one or both of River's restaurants long before the crowds and the wine. River created the food scene in Calaveras County. 
Both renowned in their own right, they are now able to focus on the things they love; horsemanship, riding in the mountains, on the ranch, overseeing and caring for their cattle, cooking for friends and family and enjoying good wine from Calaveras County. 
Together they joined Amanda and TJ to create CCB.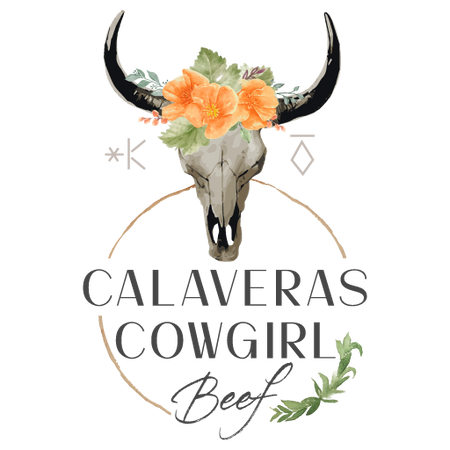 Follow us